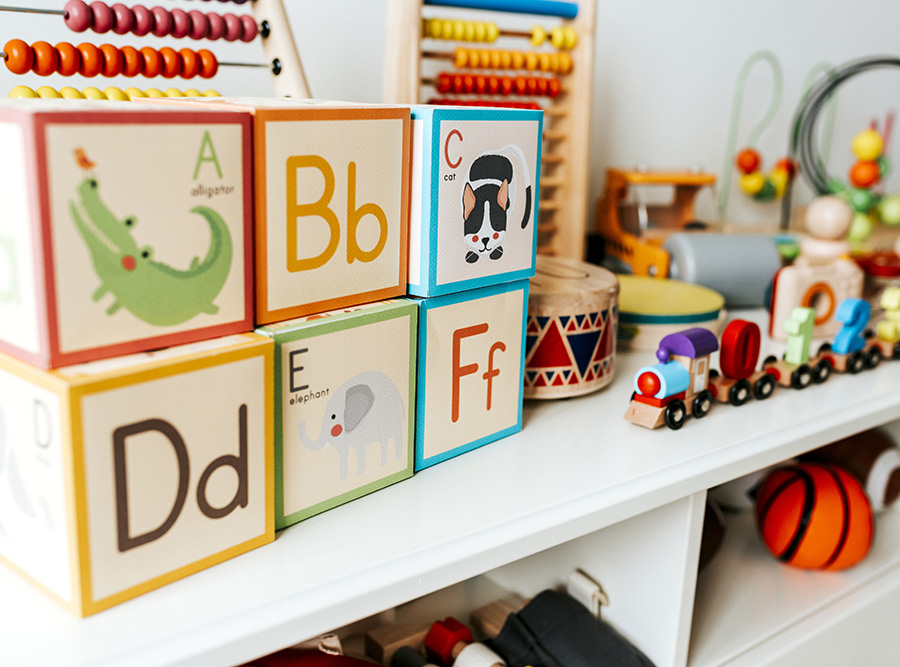 Looking for new ways to keep your children entertained and tired of the cost of replacing toys? We have the answer!
Join the Kath Dickson Family Centre's Community Toy Library in Crows Nest and you'll have access to over 1,000 toys for 0-5 year olds. There are cars, trains, blocks, games, wooden puzzles, floor puzzles, bags of 'bugs', bags of balls, construction toys, sand pit toys, and so much more.
Membership is just $25 for 3 months or $80 for 12 months, which entitles you to borrow up to 10 items for two weeks at a time.
Kath Dickson Community Toy Library
Location: Crows Nest State School, Littleton Street, Crows Nest
Term 1 Opening hours: Mondays & Thursdays 9:30am -3:30pm & Fridays 10:00am – 12:00pm.
What are the benefits of joining a toy library?
Access to a wide variety of quality toys
Our toy library offers a vast selection of quality toys, puzzles and games that you can borrow for up to two weeks at a time. This can not only save you money but also provide your child with a diverse range of things to play with as they grow and their interests change.
Environmental Sustainability
Toy libraries encourage the reuse of toys, which is an environmentally friendly practice. By borrowing toys instead of purchasing new ones, you can help to reduce the amount of waste generated from toy packaging and disposal.
Social Interaction
The library is a great place for children and their families to socialize and interact with others. This helps children to develop social skills and promote healthy friendships. Families are welcome to bring a picnic and enjoy a play in our fenced backyard.
Age-appropriate Toys
Our library has toys that are age-appropriate and encourage children's learning and development. This can help your child develop important skills, such as fine motor skills, problem-solving, and creativity.
Reduced Clutter at Home
By borrowing toys instead of buying them, you can reduce the amount of clutter in your home. This can make it easier to keep your home clean and organized, and may reduce stress levels associated with a cluttered living space
How does it work? How much does it cost?
Our annual fee is $80 which allows families to come to the library and borrow up to 10 toys for 2 weeks at a time.
What are your opening hours?
The library is currently open Monday and Thursday 930am-330pm and Friday 930am-12pm. The library is closed during school holidays to allow for stocktake. Be sure to check our Facebook page as hours may vary.
Can I donate Toys or Money to the Library?
Donating to the toy library is a great way to support the library and helps ensure that other families have access to quality toys and games. Any monetary donation over $2 is also tax deductable! We will gladly accept donations of new or lightly used toys, games and puzzles. We are unable to take donations of toys that have batteries or that are soft (like teddy bears).
Can I volunteer to help?
Absolutely! There are lots of ways to volunteer to support the Toy Library, ranging from customer service, cleaning and checking toys, gardening, marketing, fundraising and much more!
If you would like to volunteer to help at the toy library please submit an expression of interest and our community programs coordinator will be in touch.
Contact us
Kath Dickson Family Centre Head Office
5 Jennings Street, Toowoomba Qld 4350
Visit our Facebook Page for regular updates
1300 336 345