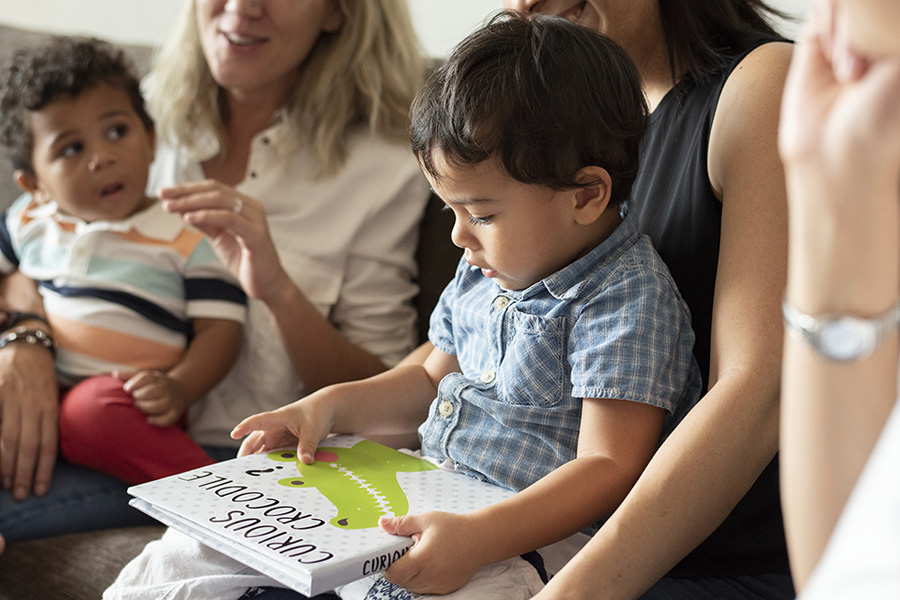 Come along to one of our regular playgroups for activities, friendship and fun.
Playing with your children is important to their growth and development – it is how children learn.
​Through both structured activities and free play, our playgroups offer children an opportunity explore their environments, develop their skills, and socialise with other children. Playgroups also offer friendship and support for parents, a place where you can share experiences, seek advice and enjoy the company of other parents.
​The playgroups listed below are open to everyone – all welcome!

Heights Community Playgroup - Toowoomba
When: Tuesdays (during school term time), 9.15am-11.15am
Where: Wilsonton Neighbourhood Centre, 14 Wine Drive, Wilsonton Heights
Cost: Free

Educator & Community Playgroup - Toowoomba
When: Tuesday (during school term time), 9:30am-11:30am
Where: Middle Ridge Uniting Church, 264 Stenner St, Toowoomba
Cost: Gold coin donation to the church

Crows Nest Playgroup
When: Fridays (during school term time),   10am-12pm
Where: Toy Library located at the Crows Nest State School, Littleton Street, Crows Nest
Cost: Free
What are the benefits of playgroup?
Socialisation
Playgroups provide young children with opportunities to interact with other children their age in a safe and supportive environment. This helps children develop important social skills, such as sharing, taking turns, and cooperation.
Learning and Development
Playgroups offer a variety of activities and materials that promote learning and development, including art, music and movement, storytelling, and more. These play-based experiences help children develop cognitive, language, and fine motor skills.
Support
Playgroups provide a sense of community and support for parents and caregivers. You can connect with other parents, share experiences, and offer advice and support to one another.
Exposure to Diversity
Playgroups often bring together families from different backgrounds and cultures, which helps children to develop an appreciation for diversity and promote a sense of community.
Preparation for School
Playgroups help prepare children for the transition to school by providing opportunities for learning and socialization in a group setting.
Fun
Most importantly, playgroups are fun! They offer a chance for children to play, explore, and have fun with other children, which is an essential part of childhood
When and Where are they?
All are welcome to join our playgroup sessions in the region which operate during school term
time.
Tuesday – Heights Community Playgroup – 9:15am -11:15am, Wilsonton Heights Neighbourhood
Centre 14 Wine Drive Wilsonton (Free)
Tuesday – Educator and Community playgroup – 9:30am – 11:30am, Middle Ridge Uniting Church
264 Stenner Street Toowoomba (Gold coin donation)
Friday – Crows Nest Community Playgroup – 10am-12pm Kath Dickson Community Toy Library,
Littleton Street Crows Nest. (Free)
Coming soon in term 2! Wednesday morning St Stephen's Uniting Church Hall 51 Neil Street
Toowoomba. (Free)
Can I volunteer to help?
Absolutely! If you would like to volunteer to help at playgroup please submit an expression of interest and our community programs coordinator will be in touch.
Contact us
Kath Dickson Family Centre Head Office
5 Jennings Street, Toowoomba Qld 4350
Visit our Facebook Page for regular updates
1300 336 345