​Become a Family Day Care Educator
Toowoomba Region | Sunshine Coast | Throughout regional Queensland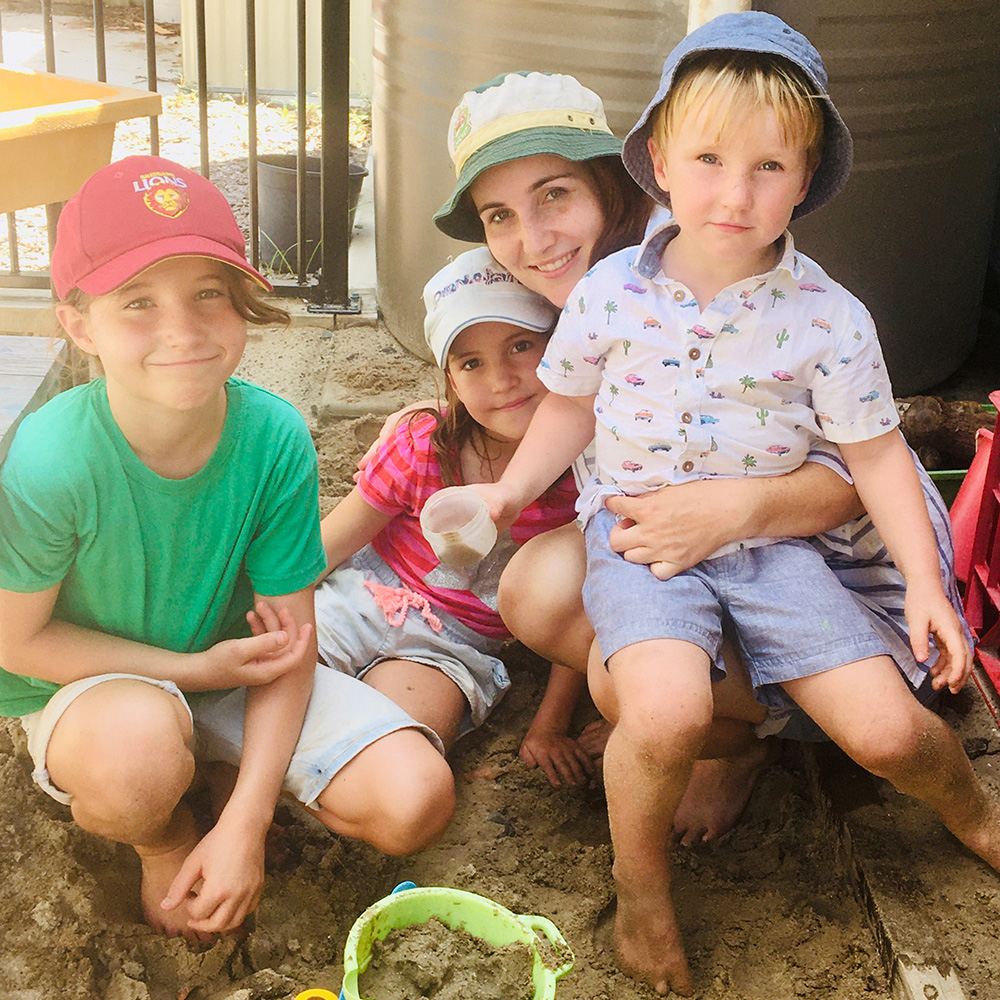 Looking for a rewarding career? Become a family day care educator in your own home!
As a family day care educator, you'll provide quality child care from your home, with the flexibility to choose your hours and set your own income, while raising your own family… and we'll be with you all the way.
When you join Kath Dickson Family Day Care, Queensland's longest running family day care scheme, you'll get all the support you need to set up and run your own business from home. We can even help you gain the qualifications you need to get started.​
Let us help you achieve your dream of a rewarding career.
Give our Family Day Care Coordination team a call on 1300 336 345 or email info@kdfc.com.au
Further Benefits
Whilst earning an income working from home, further benefits you will receive from being part of our Family include:
FREE access to 1,000+ Toys from our Toowoomba Library
FREE access to Books from our Maroochydore Library
FREE regular playgroups
FREE initial training
FREE annual Child Protection Course
FREE Safe Sleeping Certificate training
FREE programming diary
FREE Policies and Procedures Manual
FREE subscription to "Harmony" – user-friendly software to manage attendances, process Child Care Subsidy claims, and client accounts
FREE listing on our website promoting your service and availability
FREE client referrals
FREE access to resources and advice from qualified and experienced Early Childhood Education professionals and members of our support team
FREE Program assistance through our Educational Leader
FREE regular support, mentoring, and wellbeing visits by your appointed Coordinator and other members of the Coordination teams
DISCOUNTED annual First Aid/CPR Certificate training at any of our scheduled classes

20% first year + 10% discount for members of your family living in your home
40% second year + 20% discount for members of your family living in your home
60% third year + 30% discount for members of your family living in your home
80% fourth year + 40% discount for members of your family living in your home
FREE fifth and subsequent years + 50% discount for members of your family living in your home

REGULAR Professional Development opportunities
REGULAR Marketing and Promotional Activities
REGULAR Educator networking opportunities

Set your own hours
You choose when you want to work, whether it is early starts, late finishes, specific days of the week, evenings or weekends.

Set your own income
You can set your hourly rate (within certain guidelines) and choose what you offer families in terms of food, nappies, excursions or experiences.

Free training in your home
We will take you through a full training program (in addition to your early childhood studies) so that you are ready for all aspects of family day care.
Toowoomba & regional Queensland
Kath Dickson Family Day Care – Metropolitan Service
2 Lawrence Street, Toowoomba Qld 4350
07 4633 8400 | 1300 336 345
Kath Dickson Family Day Care – East Coast Service
Cnr Ocean Street & Beach Road, Maroochydore Qld 4558
07 5446 7731 | 1300 336 345
Working from home is fantastic…I can sing and no one tells me to stop!
The best thing about my job is the relationships we have with the children and the families. My daughter always has friends to play with!
Contact us
Kath Dickson Family Centre Head Office
2 Lawrence Street, Toowoomba Qld 4350
Visit our Facebook Page for regular updates
1300 336 345